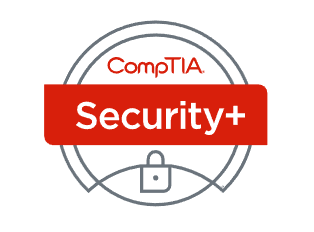 The English version of the SY0-501 exam was retired on July 31st, 2021. There is a new version of the CompTIA Security+ (SY0-601). Pick up the new Security+ Cert Guide by Omar Santos at this link. 
For SY0-501 Cert Guide errata, visit this link.
Welcome to my SY0-501 Study Page! The CompTIA Security+ SY0-501 certification shows employers that you have a broad understanding of computer security concepts. The certification is well-known in the IT industry and it's a great resume builder.
---
Download the CompTIA Security+ Objectives here.
Then pickup my Security+ SY0-501 Cert Guide.
---
Security+ Video Playlist (from YouTube)
All of my Security+ articles/videos can be found at this link.
---
SY0-501 Security+ Details
Exam Code
 SY0-501
Launch Date
 October ​4, 2017
Exam Description
The CompTIA Security+ exam will certify the successful candidate has the knowledge and skills required to install and configure systems to secure applications, networks, and devices; perform threat analysis and respond with appropriate mitigation techniques; participate in risk mitigation activities; and operate with an awareness of applicable policies, laws, and regulations. The successful candidate will perform these tasks to support the principles of confidentiality, integrity, and availability.
Number of Questions
Maximum of 90 questions
Type of Questions
Multiple choice and performance-based
Length of Test
90 minutes
​
Passing Score
750 (on a scale of 100-900)
Recommended Experience
CompTIA Network+ and two years of experience in IT administration with a security focus
Languages
English, Japanese, Portuguese and Simplified Chinese
Retirement
Usually three years after launch
Price
$349.00 USD (see all CompTIA pricing at this link.)
When it comes to pricing, always watch for discounts. For example you can find 10% discount coupons just about anywhere: in my book, on the CompTIA website, and with third-party voucher providers such as GetCertified4Less. Watch for increased savings with early-expiry vouchers too. For those of you that are students or employees of an accredited academic institution check out the CompTIA Academic Marketplace where you can save a lot of money on exams.
Good luck with your exams!